Welcome To

Toowoon Bay
Holiday Park
Toowoon Bay Holiday Park.
GPS Locations to Toowoon – 33°21'46"S, 151°29'44"E

The perfect family getaway, Toowoon Bay not only features a great mix of sand, surf and shade, but is just a short distance from The Entrance.You'll find all the comforts of the city just a step away from the quiet serenity of the holiday parks' doorstep.
Toowoon Bay Holiday Park is right on the beach, and just off the Central Coast Highway, and just a short distance from many Central Coast tourist attractions.
There are numerous beaches accessible from the park, and all are clean, clear and safely patrolled throughout the year. If you're travelling with young children, and aren't sure about the open ocean, then Little Bay offers calm waters, protected from the surf by nearby breakwalls.
Weekend Away
We chose the park for our annual weekend away with a large group of friends. All in all a pretty good weekend apart from the rain. We booked the cabins with two couples in each cabin. Pretty good accommodation and facilities. The cabins are a minutes walk to the beach and have large balconies for those evenings BBQ's.

Great Spot
We've stayed again at Toowoon Bay Holiday Park. We have a caravan and a dog and we are well accomodated as usual. The amenities are spotless, the grounds tidy and they even found us a quiet corner in the busy Christmas period. It's also beside the dog friendly Shelley Beach.

In awe of swimming in Toowoon Bay.
We stayed for 3 nights mid week in February in a relatively quiet time. The staff were courteous and helpful. The park facilities especially the pool and surrounding area were well presented and a joy to use. The cabin layout was unusual but still great. The highlight was being able to walk down to Toowoon Bay itself at 7.30am for a swim in the sheltered waters then a coffee at the surf club before wandering back to the cabin for breakfast.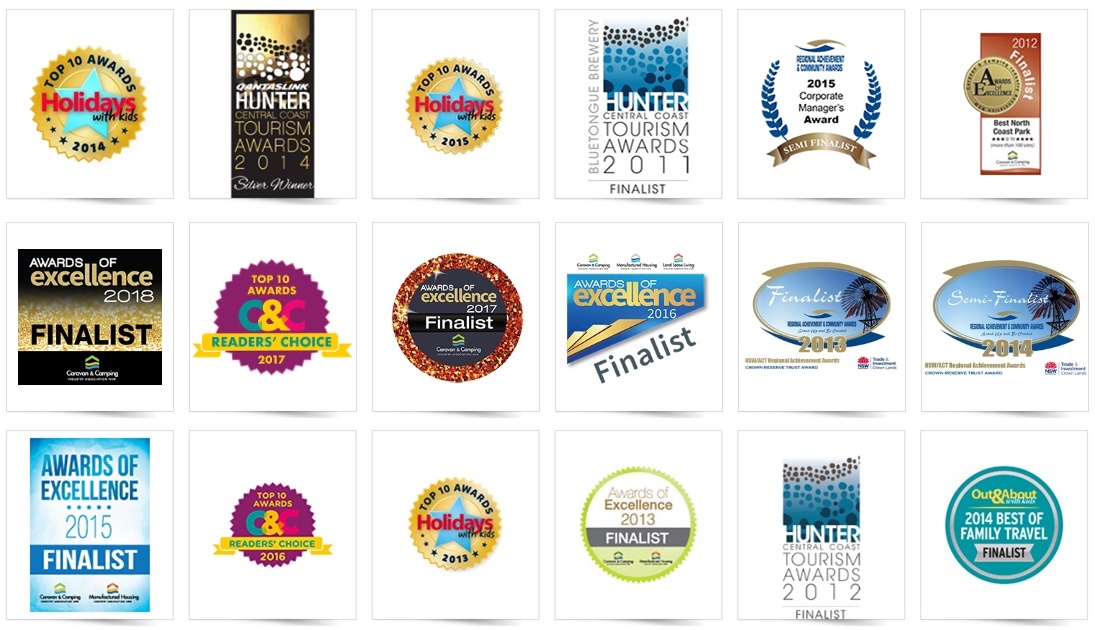 Contact Details
Toowoon Bay Holiday Park
Koongara Street
Toowoon Bay NSW 2261
Australia
Mailing List
Subscribe to our mailing list to receive the latest news & holiday deals from Central Coast Holiday Parks.
–
Copyright Central Coast Council | All Rights Reserved | A One Oak Media Website